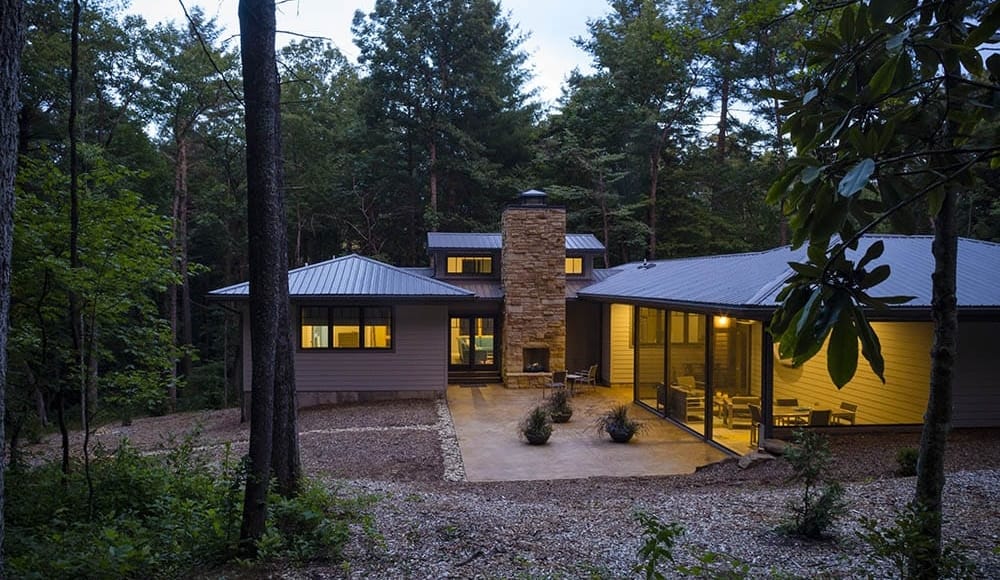 Mountain Modern
Full Home 3 Bed, 2.5 Bath 2,474 SF
Located in the beautiful Sovereign Oaks development, this Mountain Modern home and studio are inspired by the homeowner's passion for motorcycles. Metal, rock, and concrete are softened by the comforts of home in the forest.
Client Testimonial
After buying a wooded lot in the then undeveloped Sovereign Oaks, my wife and I undertook the search for a builder who could bring our Mid-Century Modern home  vision to life. We met Smith at his contemporary farmhouse in the neighborhood, and although this was not our style of home, we were both impressed by his workmanship, especially the cabinetry. As we spoke with Smith, we realized he has a keen insight into not only the high level of craftsmanship we required, but an understanding of the practical day to day issues of home design as well. Considerations like shelf heights, laundry room layout, and doorway sizes were also a priority.
Our own home became a collaboration between my wife's singular vision, our architects plans, and Smith's steady guidance to assure a trouble free building process. No cookie cutter elements were employed simply for expediency, no quality corners cut, and the end product is everything we hoped for. Smith continues to stay in touch, and both my wife and I consider him a friend.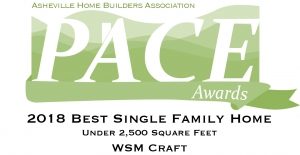 Special Features:
Unique, site-conscious design

Comfortable master suite on main level for aging in place

Cabinetry and millwork throughout by WSM Custom Shop

Creative re-purpose of salvaged steel beams

Indoor and outdoor wood-burning fireplaces

Fantastic outdoor living spaces

Stunning natural sandstone details

The Choppershop: a detached welding studio workshop for motorcycle creations, featuring original mural artwork by WSM Craft artist, Gary Pisano

Splendid floating staircase in central atrium